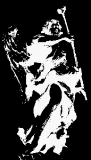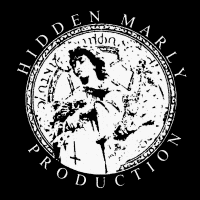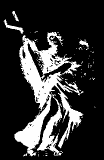 - February 10th, 2018 -

New Announcement of Three New killer release available from Hell on April 20th.

[HMP 048] Reign in Blood - Diabolical Katharsis

The Black Metal Madness "Diabolical Katharsis" from german horde REIGN IN BLOOD
presents black metal in the style of the old gods that lived the morbid possession
and depravity of their sick minds nine gates to hell and one bonus track
"Black Metal Madness Till Death". Full of Blasphemy, Black Magic and Satanic Salvation.



[HMP 049] Nocturnal Feelings - Baarkant

Nocturnal Feelings "Baarkant" is the fifth album from th is Colombian Black Metal
horde. This album is considered their best production by many. Keeping their line
of underground black metal, Baarkant is a powerful mixture between nostalgy and
destruction, a combination that moves the most inner self of one's mood. This is
a musical production that will not come out unnoticed for the ears of the
black metal lovers.



[HMP 050] Guerra Total - E.C.Y.E.D.E.D.L.H.E.E.U.P

"El Cosmicismo y el desamparo existencial de la humanidad en el universo
Parte II & III" is the 8th GUERRA TOTAL album during their 20 years of existence.
An album which takes the darkest from Black Metal and mixes it with the
heaviness of Death and Thrash Metal. Each track is a passage to the forgotten
human being's mind and expresses its macabre and nihilist sophisms related to
cosmos and non existent human death, where it gathers up atheism, cosmicism,
nihilism; human futileness in this fate. GUERRA TOTAL refers to universal
misanthropy using Black Metal as way of philosophical spread.








- November 10th, 2017 -

[HMP 047] Kvele - Long May They Haunt Us

"Long May They Haunt Us" is Kvele's 3rd full-length release
first time in 5 years from last Album.
Compared with past Kvele's works this release is the most coldest and fast.
Kvele continues to evolve more strongly,
and you can feel Hateful Freezing Fast Black Metal Sound from Greece. Horns Up!!!








- November 5th, 2017 -

[HMP 046] Aisuragua - In Morte Veritas

The 5th Full-length of Spanish Depressive / Primitive Black Metal.
This style is becoming one of the Black Metal Style,
however Aisuragua unique in those style
and came from Depressive style of Black Metal from 2010.
Those melodic riff from the gloomy atmosphere made by
this experience for the Shadow Depressive / Primitive Melodic Black Metal.








- October 1st, 2017 -

[HMP 045] Vihamieli - Kuolevain Veri Uinuuu Ikuisuuteeen

"Kuolevain Veri Uinuu Ikuisuuteen" is the first grand channelling of sanctuary's energies.
Commonly known as VIHAMIELI, these eternal warriors of blackness tell their story and prophecy
about the end of corrupted mortal man and their god, Yahweh.
How all physical of this world will end but spirituality continues to exist,
if it is worthy to exist.
Expect to hear furious melodic black metal in vein of 90's.
Subject yourself to the darkest pages of history and magic.
VIHAMIELI is the spectral voice of the universe.
Bonus Track taken from "Sotamme Käy Taivaan Porttien" demo released in 2016.
Available only for CD release.




http://zerodimensionalrecords.bigcartel.com






- April 13th, 2017 -

3 new reissue available in June from HMP!!!












- April 2nd, 2017 -

[HMP 041] Ignominious - The Throne and the Altar
started Pre-Order and Distribution from Zero Dimensional Records!!!!

http://zerodimensionalrecords.bigcartel.com







- January 20th, 2017 -

Decided Release day of Ignominious New Album!!!!
[HMP 041] Ignominious - The Throne and the Altar








- January 14th, 2017 -

Available 2 Weapon from ZDR distro
[HMP 039] Domos - Onset Of A Gelid Eon
[HMP 040] ShadowThrone - Demiurge of Shadow


http://zerodimensionalrecords.bigcartel.com