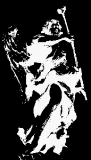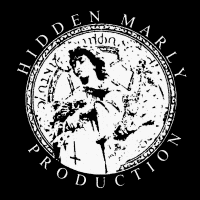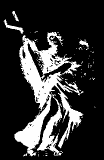 - September 17th, 2019 -

Out on the Ocotber 26th!!!!

[HMP 059] Diabolical Raw - Estrangement

01. Intro
02. Accumulation of Dead Souls
03. Sickness Infiltrating to Divine
04. Hallowed Desolation
05. Diverge of Hymns and Mortals
06. Entfremdung
07. Demise of Morning Star
08. Reborn in Faceless Chaos
09. The Warrior of Ultimate War
10. Tongue of Endless Pain
11. Outro

Diabolical Raw's evil underground symphony which has been ongoing since 1998,
will possess souls with ​Estrangement album.
After a long and quiet period of time,
the album has been recorded in May 2019.
Diabolical Raw describes mankind's darkness and fracture transforming
into lunacy in schizophrenia by blending deep metaphors coming from
the ancient traditions, clear style and brutal symphonic melodies.









- June 11th, 2019 -

Announcement of New Killer release!!!

[HMP 058] Dizziness - 10 Years... of ...Fortification

"10 Years... of ...Fortification" included All DIZZINESS Demo and
Split song without instrumental song from the 10 years activity.

Disc-1
Evocation of Ancestral Grandeur (2010 : Demo)
01. Polemos
02. Mysticism of Universe

At the Whirlwind of Our Storm (2012 : Split with Lykauges)
03. Eagle's Honor
04. At the Whirlwind of Our Storm

In the Woods of Heathen Heretic Conspiracy (2014 : Split with Drunemeton)
05. Lake of Dystos
06. Πορφυρη Νυχτα

Impetum in Tenebris (2014 : Split with Mortuus Caelum / Enoid)
07. Where Legends Reign
08. My Darkest Desire

Anno Tenebrae (2016 : Split with Diabolical Principles)
09. Across the Aeons

Carved by the Winds Eternal (2016 : Split with Lord Impaler / Hell Poemer)
10. Goddess of the Moon
11. Άρπυιες

Incense and Lust (2017 : Split with Athos)
12. Ιερός Λόχος


Disc-2
In the Woods of Heathen Heretic Conspiracy (2014 : Split with Drunemeton)
01. Mountains of Might (Immortal cover)

Bound by Strength (2015 : Full-length)
02. Deep Beneath an Ancient Dominion (Varathron cover)

New Song (Recorded in 2019)
03. III










- March 18th, 2019 -

Announcement of New last weapons release in fist time 2019!!!

[HMP 057] Beyond the Grave - Veneration of Corpses

Russian maniacs BEYOND THE GRAVE return in 2019 with newest masterpiece
"Veneration of Corpses".
Eight blasphemous hymns of uncompromisable Black/Death Metal in vein of Dissection, Lord Belial,
Necrophobic, At the Gates will force you bang your fucking head!




[HMP 056] Guerra Total - Cthulhu Zombies & Anti-Cosmic Black Goats

"Cthulhu Zombies & Anti-Cosmic Black Goats" is the 5th curse by Guerra Total.
Black Metal in the ancient way, harsh vocals invoking cosmicism, old gods and
the darkest side of primitive speed and Heavy Metal. It is a Journey to lovecraft mind and Misanthropy.
This edition comes with two unreleased bonus tracks for exclusively for Japanese Release"



Both albums will be Available on May 11th, 2019!!!!






- December 27th, 2018 -

Announcement of New last weapons release in 2018!!!

[HMP 054] Telümehtår - The Well

"Telümehtår emerged as a one-man black metal incantation in 2009.
The self-recorded and self-released Blåck then introduced to a murky
aura of obsessive melodies, offering a wild and dark minimalism. After a decade of silence,
Telümehtår rises again and unveils « The Well ». Archetypes of the soul cross the symbolic
language of dark sounds on a journey into the depths of mind exploration. A sparkling and
obsessive course towards Telümehtår's haunting voices."




[HMP 055] Deleznable - Dejar de Existir

The deleznable's debut work of the Deep in the Abyss of Atmospheric Black Metal from Spain
is one of the THE TROLL 's projects in the a lot of Spanish Black Metal Art.
A scream like a roar from the depths of atmospheric in the gloomy and depressed gloom.
That's why Atmospheric Primitive Melodic Black Metal style woven by Western Europe.



Both albums will be Available on February 16th, 2019!!!!






- July 15th, 2018 -

New Announcement of New reissue!!!

[HMP 053] Paganland - From Carpathian Land

Paganland's "From Carpathian Land" brings you the atmosphere of carpathian winter,
forests and mountains. The lyrics are provided in ukrainian language and tells
about the nature of the Carpatians. The album is strongly reccomended to fans of
90's pagan/black metal with it's raw sound and furious guitar riffs and drums.
The album was recorded in autumn of 2015.
The release also consists of "Gods of Golden Circle" 1999 demo tape with
it's great atmosphere and great bass player skills.



Available on October 15th, 2018!!!!






- May 9th, 2018 -

New Announcement of Tow New killer release.

Singing again with Awesome Black Metal Band ASGRAUW.

[HMP 051] Asgrauw - Gronspech

Influenced by the great 90's Scandinavian hordes,
Asgrauw has recorded their third full length, 'Gronspech'.
The oil painted cover (that does remind of the great Ulver-trilogy)
shows what Gronspech is about: it can be seen as a concept-album - performed
in both Dutch and local Groesbeek dialect - about ancient regional myths.
A direction that Asgrauw's drummer Batr has already embarked on with his
old bands Sagenland and Meslamtaea. Asgrauw employs two vocalists in their
recordings, which gives a lot of variety in vocal styles.
The diverse interplay between Vaal's cold shrieks and Kaos'
angry barks are alternated with mesmerizing spoken words,
which are very much emphasized on Gronspech. Asgrauw relies on a dark and
bleak atmosphere with piercing guitars and hounting synths, that are strengthened
with powerfull and energetic riffs and heavy drums.
Although Asgrauw has that typical 90's melancholic black metal vibe, this band is
unafraid of breaking the boundaries. Gronspech shows a more peculiar and adventurous
side of this band, taking it to a another direction. The album portrays
the dark aspects of nature, while hateful punk-influences are not avoided.
Also slow-paced tunes are present, although it never takes long before hell breaks loose again!



Available on July 17th, 2018!!!!


[HMP 052] Reunion - Wolffest

14 years after their last album Reunion returning from the underground depths
with the 3rd new album is called "Wolffest". From the abyss of the Bulgarian
Black Sea Roars Pure Black Metal.



Available on August 10th, 2018!!!!






- February 10th, 2018 -

New Announcement of Three New killer release available from Hell on April 20th.

[HMP 048] Reign in Blood - Diabolical Katharsis

The Black Metal Madness "Diabolical Katharsis" from german horde REIGN IN BLOOD
presents black metal in the style of the old gods that lived the morbid possession
and depravity of their sick minds nine gates to hell and one bonus track
"Black Metal Madness Till Death". Full of Blasphemy, Black Magic and Satanic Salvation.



[HMP 049] Nocturnal Feelings - Baarkant

Nocturnal Feelings "Baarkant" is the fifth album from th is Colombian Black Metal
horde. This album is considered their best production by many. Keeping their line
of underground black metal, Baarkant is a powerful mixture between nostalgy and
destruction, a combination that moves the most inner self of one's mood. This is
a musical production that will not come out unnoticed for the ears of the
black metal lovers.



[HMP 050] Guerra Total - E.C.Y.E.D.E.D.L.H.E.E.U.P

"El Cosmicismo y el desamparo existencial de la humanidad en el universo
Parte II & III" is the 8th GUERRA TOTAL album during their 20 years of existence.
An album which takes the darkest from Black Metal and mixes it with the
heaviness of Death and Thrash Metal. Each track is a passage to the forgotten
human being's mind and expresses its macabre and nihilist sophisms related to
cosmos and non existent human death, where it gathers up atheism, cosmicism,
nihilism; human futileness in this fate. GUERRA TOTAL refers to universal
misanthropy using Black Metal as way of philosophical spread.








- November 10th, 2017 -

[HMP 047] Kvele - Long May They Haunt Us

"Long May They Haunt Us" is Kvele's 3rd full-length release
first time in 5 years from last Album.
Compared with past Kvele's works this release is the most coldest and fast.
Kvele continues to evolve more strongly,
and you can feel Hateful Freezing Fast Black Metal Sound from Greece. Horns Up!!!








- November 5th, 2017 -

[HMP 046] Aisuragua - In Morte Veritas

The 5th Full-length of Spanish Depressive / Primitive Black Metal.
This style is becoming one of the Black Metal Style,
however Aisuragua unique in those style
and came from Depressive style of Black Metal from 2010.
Those melodic riff from the gloomy atmosphere made by
this experience for the Shadow Depressive / Primitive Melodic Black Metal.








- October 1st, 2017 -

[HMP 045] Vihamieli - Kuolevain Veri Uinuuu Ikuisuuteeen

"Kuolevain Veri Uinuu Ikuisuuteen" is the first grand channelling of sanctuary's energies.
Commonly known as VIHAMIELI, these eternal warriors of blackness tell their story and prophecy
about the end of corrupted mortal man and their god, Yahweh.
How all physical of this world will end but spirituality continues to exist,
if it is worthy to exist.
Expect to hear furious melodic black metal in vein of 90's.
Subject yourself to the darkest pages of history and magic.
VIHAMIELI is the spectral voice of the universe.
Bonus Track taken from "Sotamme Käy Taivaan Porttien" demo released in 2016.
Available only for CD release.




http://zerodimensionalrecords.bigcartel.com






- April 13th, 2017 -

3 new reissue available in June from HMP!!!












- April 2nd, 2017 -

[HMP 041] Ignominious - The Throne and the Altar
started Pre-Order and Distribution from Zero Dimensional Records!!!!

http://zerodimensionalrecords.bigcartel.com







- January 20th, 2017 -

Decided Release day of Ignominious New Album!!!!
[HMP 041] Ignominious - The Throne and the Altar








- January 14th, 2017 -

Available 2 Weapon from ZDR distro
[HMP 039] Domos - Onset Of A Gelid Eon
[HMP 040] ShadowThrone - Demiurge of Shadow


http://zerodimensionalrecords.bigcartel.com